When providing information about Bethania Chapel, Mr Turner referred to the booklet written by his brother-in-law, Gwynfor Phillips, published in 1997.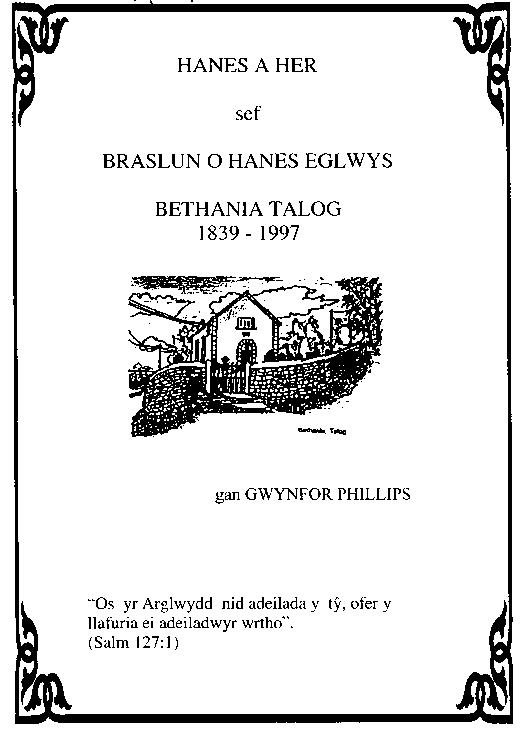 Some additional information was gained through discussions with local people including Lily Thomas, and through online research.
Bethania Chapel was built in 1839 (the year the Rebecca Riots started). The ground was rented from Rhydygarregddu at 6 shillings (30p) per year.
On the 150th anniversary in 1989, the Jones family presented the leasehold to the Chapel for free. There had been a little cottage, Bryntirion, where the vestry now is. It was demolished, and stables were built because people came from a distance to the chapel, but in time the vestry was built in its place.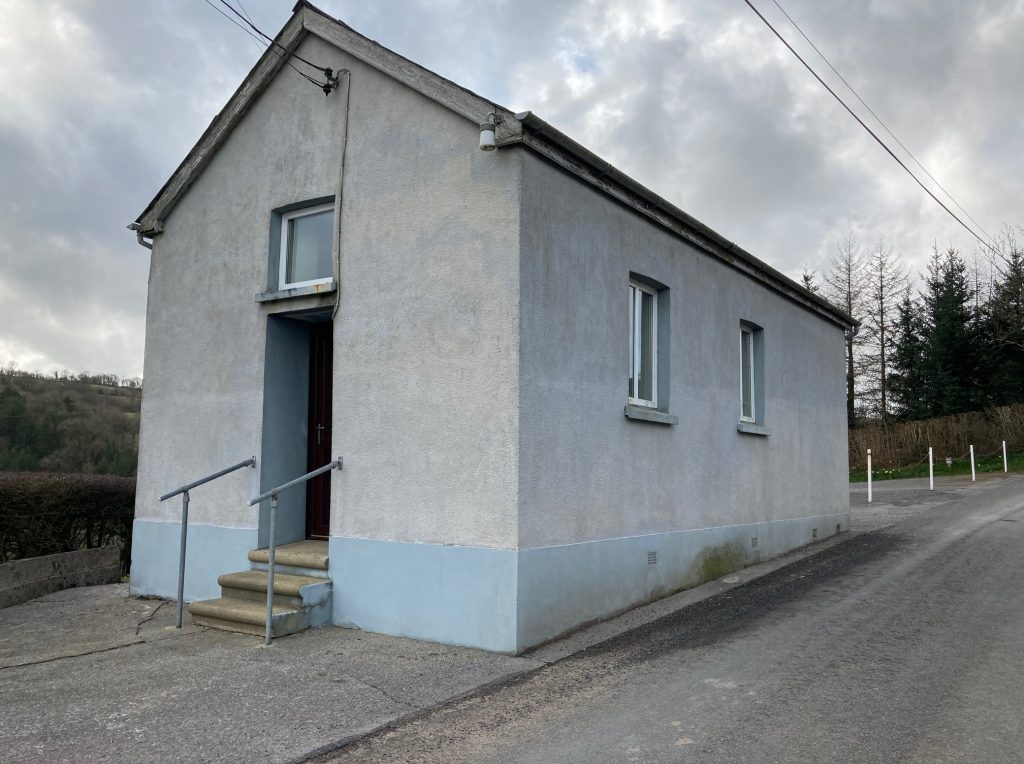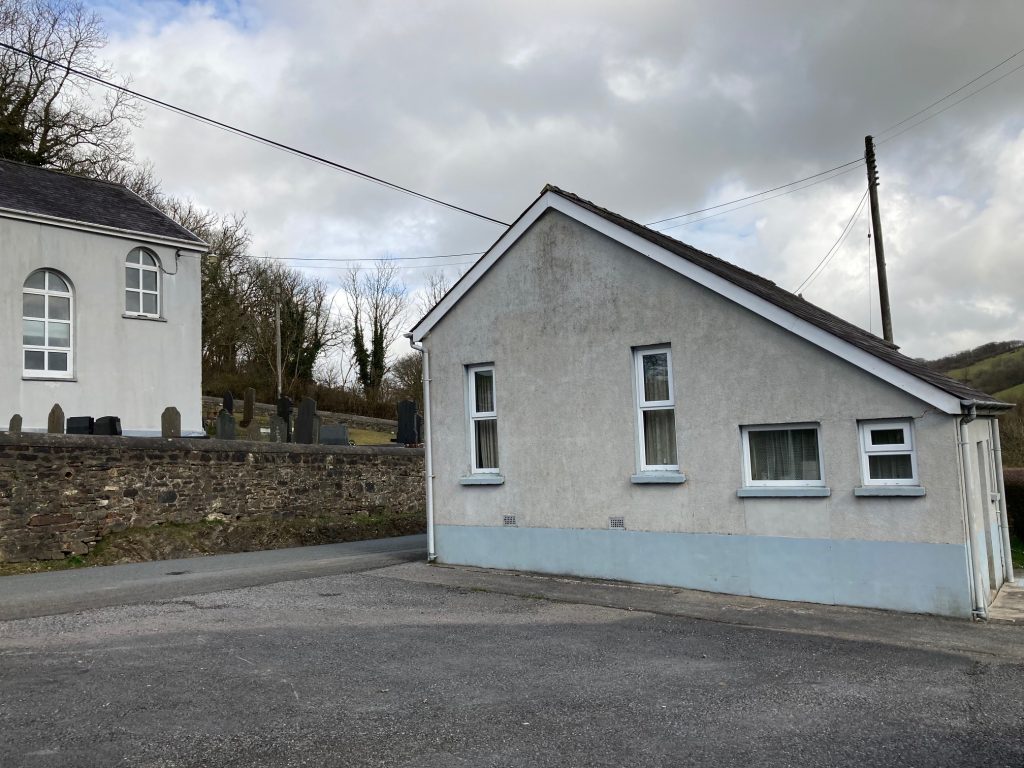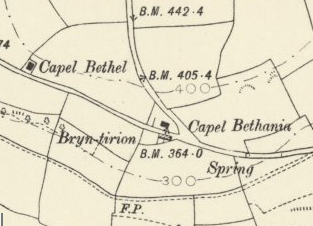 Following a rift in Bethania, Bethel Chapel, was built along the road, towards Penybont. The disagreement was sorted out and it was never used as a chapel. It became a house, Llygaid yr Haul, and was originally split into two flats. Harry the Blacksmith lived there.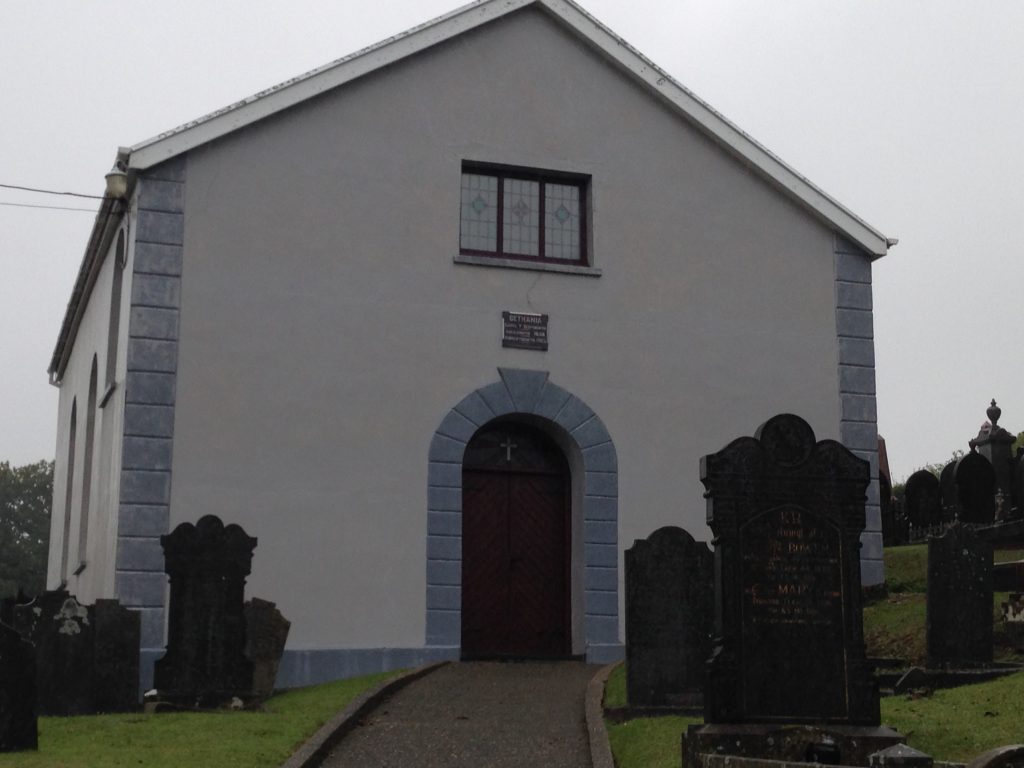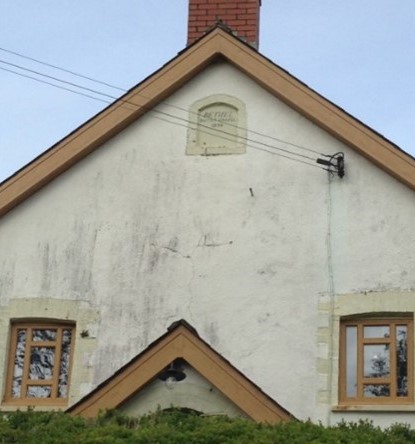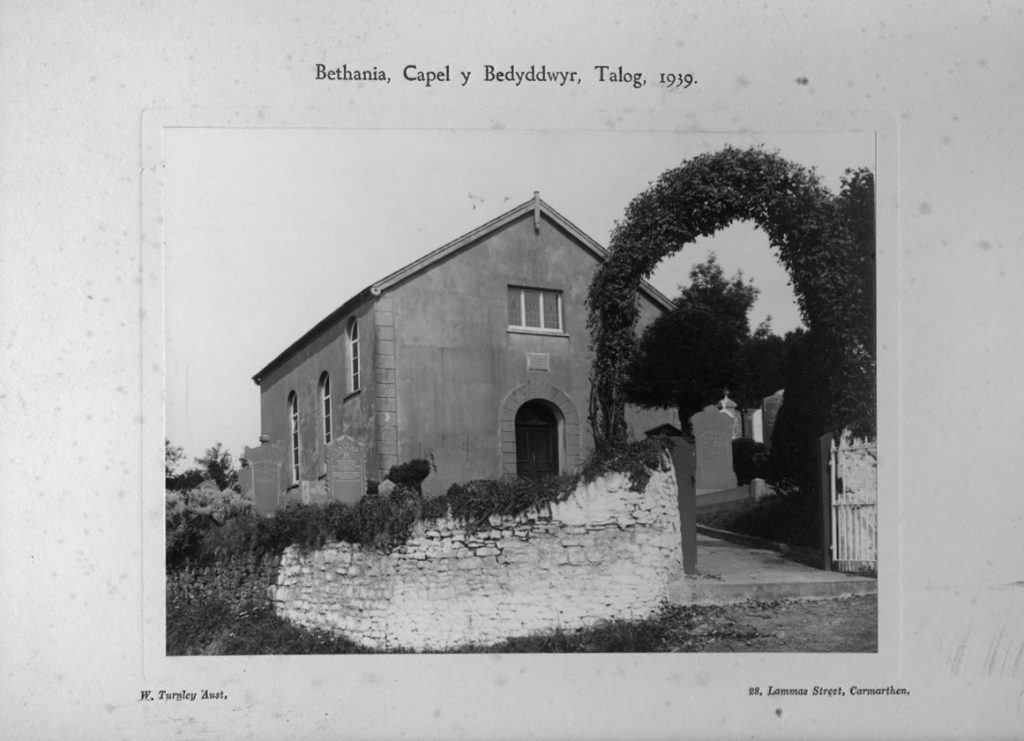 In 1927 the chapel was refurbished with parquet flooring, new seats, a pulpit, windows, and doors.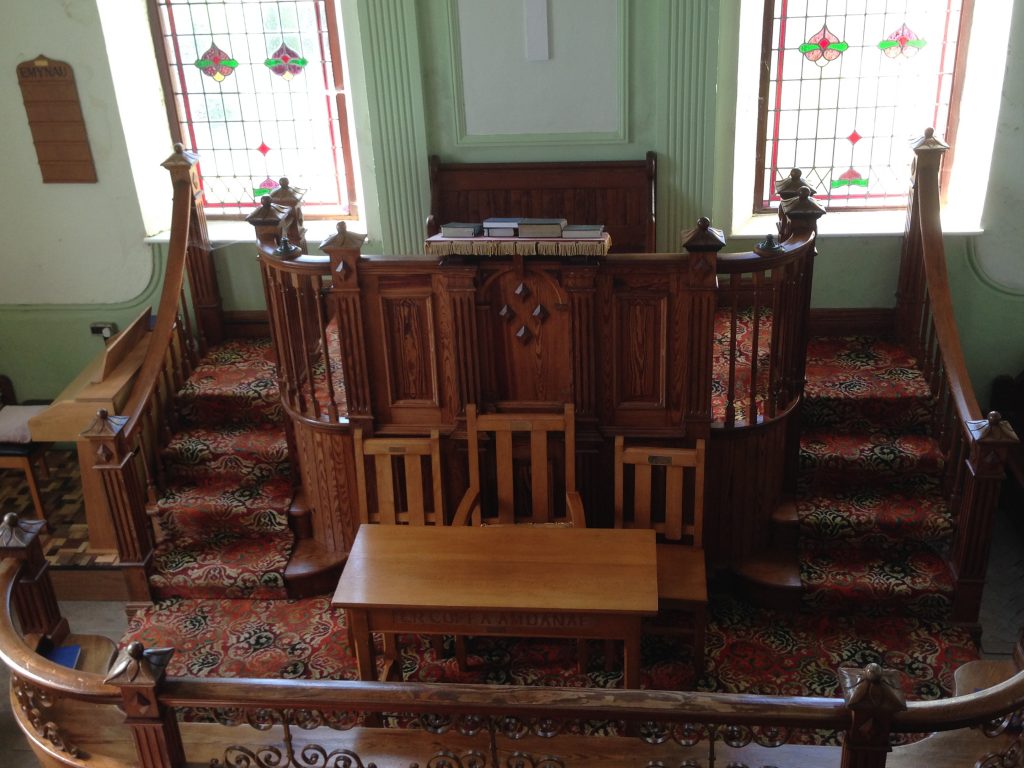 Gwilym Wilkins (Danybont, Talog) took over from Harry as blacksmith. He was the conductor of the Bethania Chapel choir, and there is a plaque for him the chapel. As Bethania had no organ before electricity came to the village, Gwilym used to start the singing by striking a pitchfork, and humming the note produced. Weddings were not held in the Chapel until 1989. Before then, local weddings took place at Foelcwan Chapel (sister chapel to Bethania), or at the Tabernacle Chapel in Carmarthen.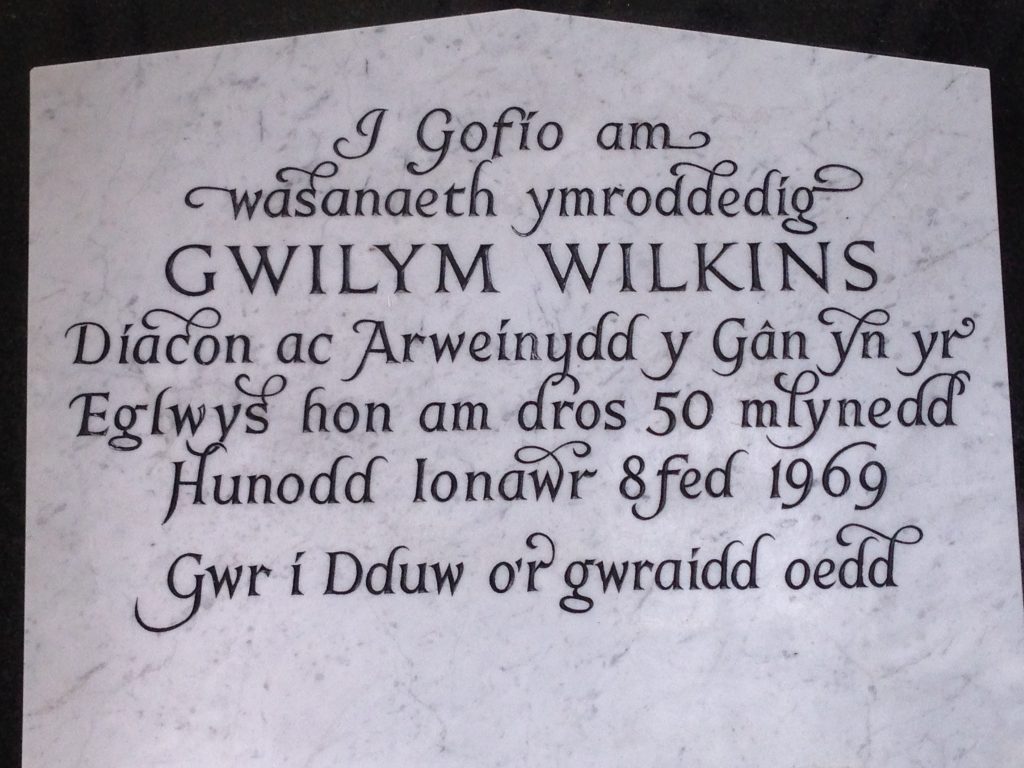 Source: Eddie Turner