A few of the gravestones and memorial plaques to be found at Bethania Chapel.
Thomas Thomas, 1854 and his family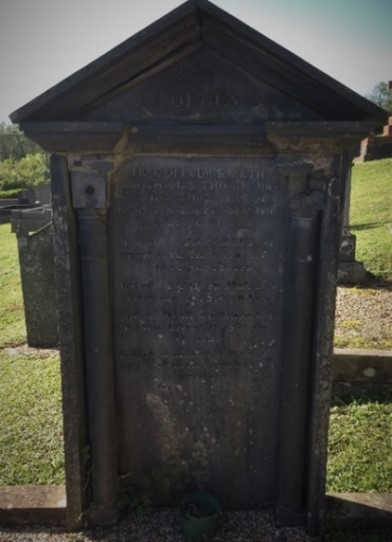 Er coffadwriaeth am Thomas Thomas masnachwr Talog o'r Plwyf hwn yr hwn a fu farw Ion
19 1854 yn 41 oed
Hefyd Margaret ei wraig a fu farw Ion 27 1854 yn 39 oed
Hefyd David eu mab a fu farw Ion 5 1854 yn 15 oed
Hefyd Mary eu mherch a
fu farw Chwef 10 1854 yn 17 oed

Edrych ar orchwyl DUW canys
pwy a all unioni y peth a gam modd efe
Two of the memorials to the Jones family, Rhydygarregddu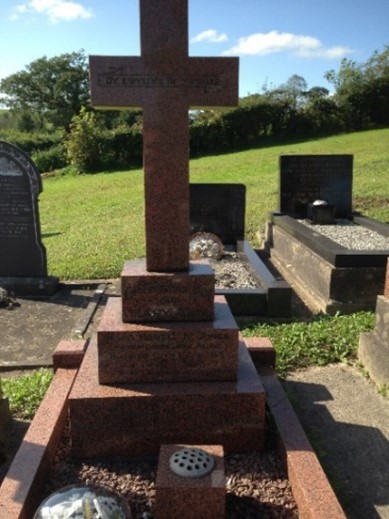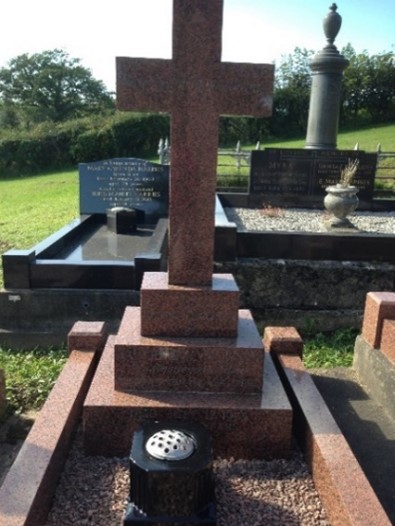 Plaques in the Chapel to Gwilim Wilkins, Chapel Deacon, and conductor of the Bethania Chapel choir. Also Gwynfor Phillips, Deacon and Chapel Secretary.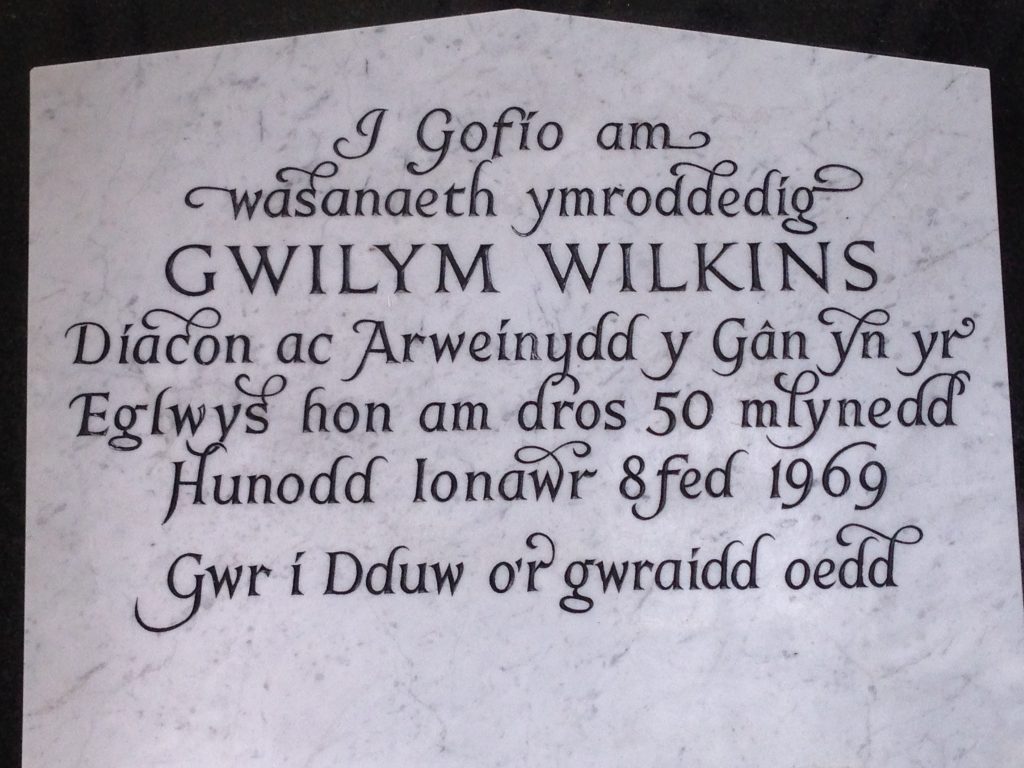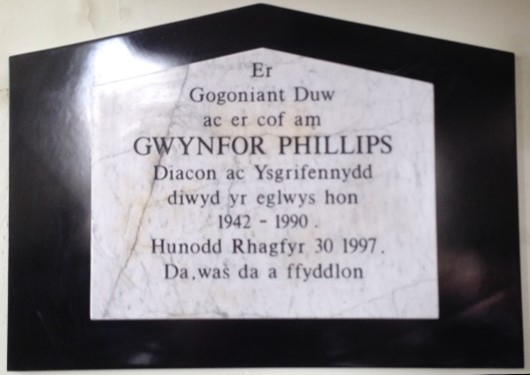 Memorial to Professor Henry Harford Williams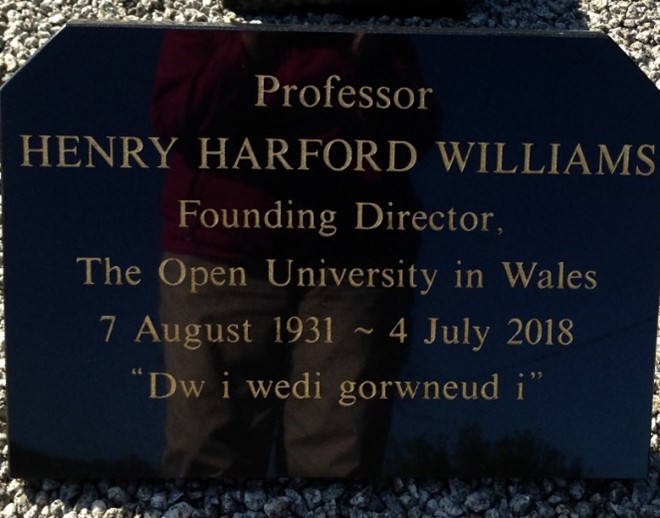 Raised in Meidrim, he studied at Aberystwyth University and became an eminent scientist, an expert in fish parasitology. His family said "He was hard working man, with numerous interests, and didn't know when he should take a break from work. At the end of a hard day's work, he'd frequently say that he'd overdone it:
"Dw i wedi gorwneud i""